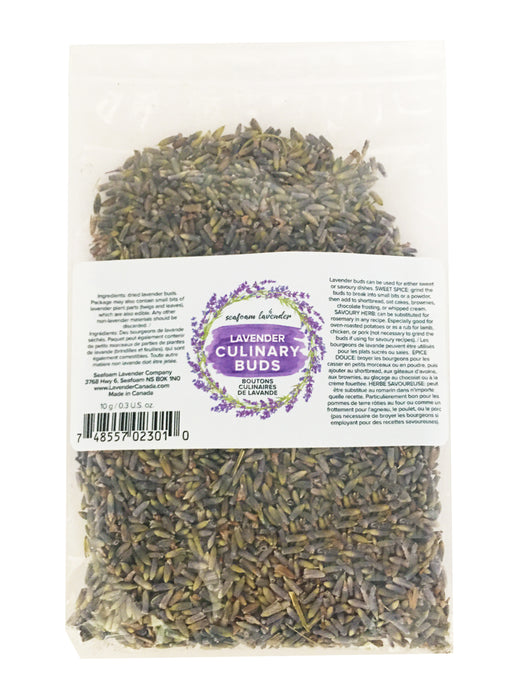 Lavender Culinary Buds
Sold out
Original price
$5.95 CAD
-
Original price
$5.95 CAD
Lavender buds can be used for either sweet or savoury dishes.
SWEET SPICE: grind the buds to break into small bits or a powder, then add to shortbread, oat cakes, brownies, chocolate frosting, or whipped cream.
SAVOURY HERB: can be substituted for rosemary in any recipe. Especially good for oven-roasted potatoes or as a rub for lamb, chicken, or pork (not necessary to grind the buds if using for savoury recipes).
Size: 10g