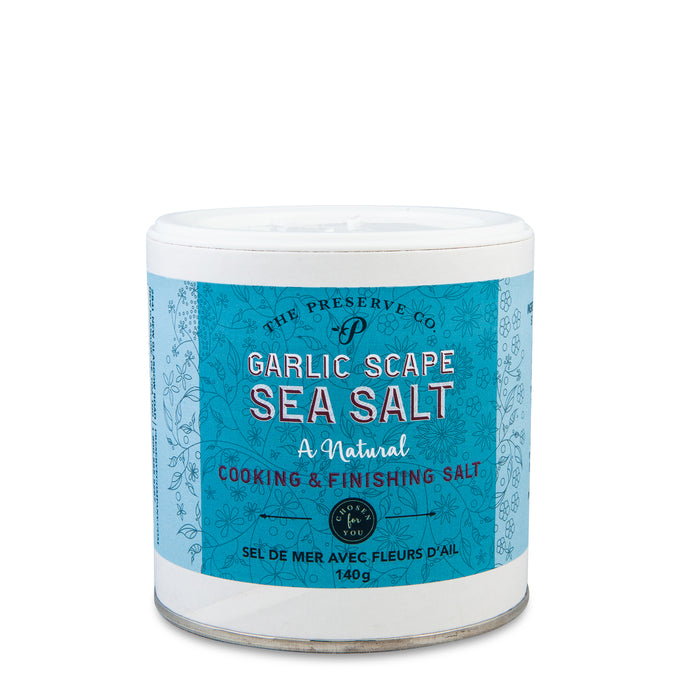 Garlic Scape Sea Salt
Sold out
Original price
$9.95 CAD
-
Original price
$9.95 CAD
A Green Salt - The seasoning to launch 1000 dishes!!
Enjoy garlic scapes blended with mineral rich sea salt on everything from eggs to fish and potatoes to vegetables. Garlic Scapes, the flowering stalk of Ontario's cold-climate garlic, have sweet, mild garlic and green onion flavour.
Our Canadian scapes are naturally dried to preserve vitamins, minerals and high antioxidant value. Shake the goodness of garlic onto your plate - every day.
Size: 140g/ 5oz
Ingredients: Coarse sea salt, garlic scapes, garlic silicone dioxide (anti-caking agent)
Ingredients: Gros sel de mer, tiges d'ail, ail, agent anti-agglomerant 
Gluten Free