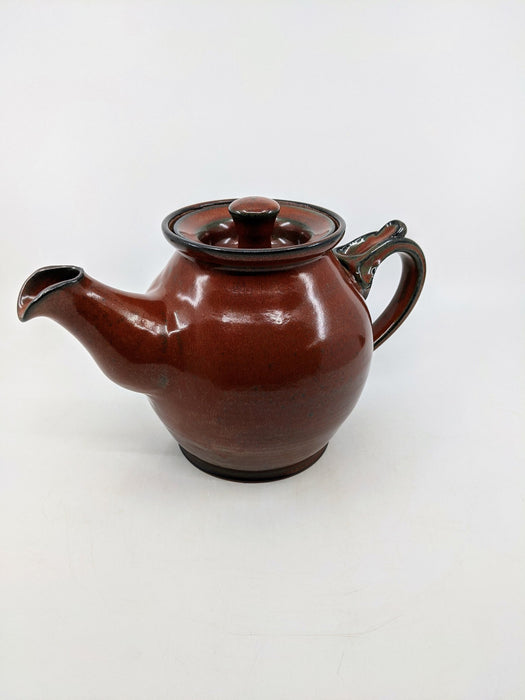 Teapot, Iron Red
Original price
$169.95 CAD
-
Original price
$169.95 CAD
$169.95 CAD
-
$169.95 CAD
Current price
$169.95 CAD
This beautiful, long-lasting stoneware teapot perfectly complements your tea. Stoneware is a great insulator, keeping hot drinks hotter for longer.
The Iron Red collection is about the joy of simplicity; the bringing together of rich colour and clean, curving lines and smooth surfaces.
The Details
This teapot is handmade on a potters' wheel and fired in an electric kiln using food-safe glazes

Each teapot is glazed by hand by one of our skilled artisans

Our products are intended for everyday use – everything we make is oven, dishwasher, and microwave safe

Slight variations in size and colour are a feature of the handmade process – each piece you buy is one-of-kind!
Product Specifications
Volume: 1500 ml/6 cups
Weight: 1180 g
Size: 24 x 15 x 19 cm
Materials: stoneware clay