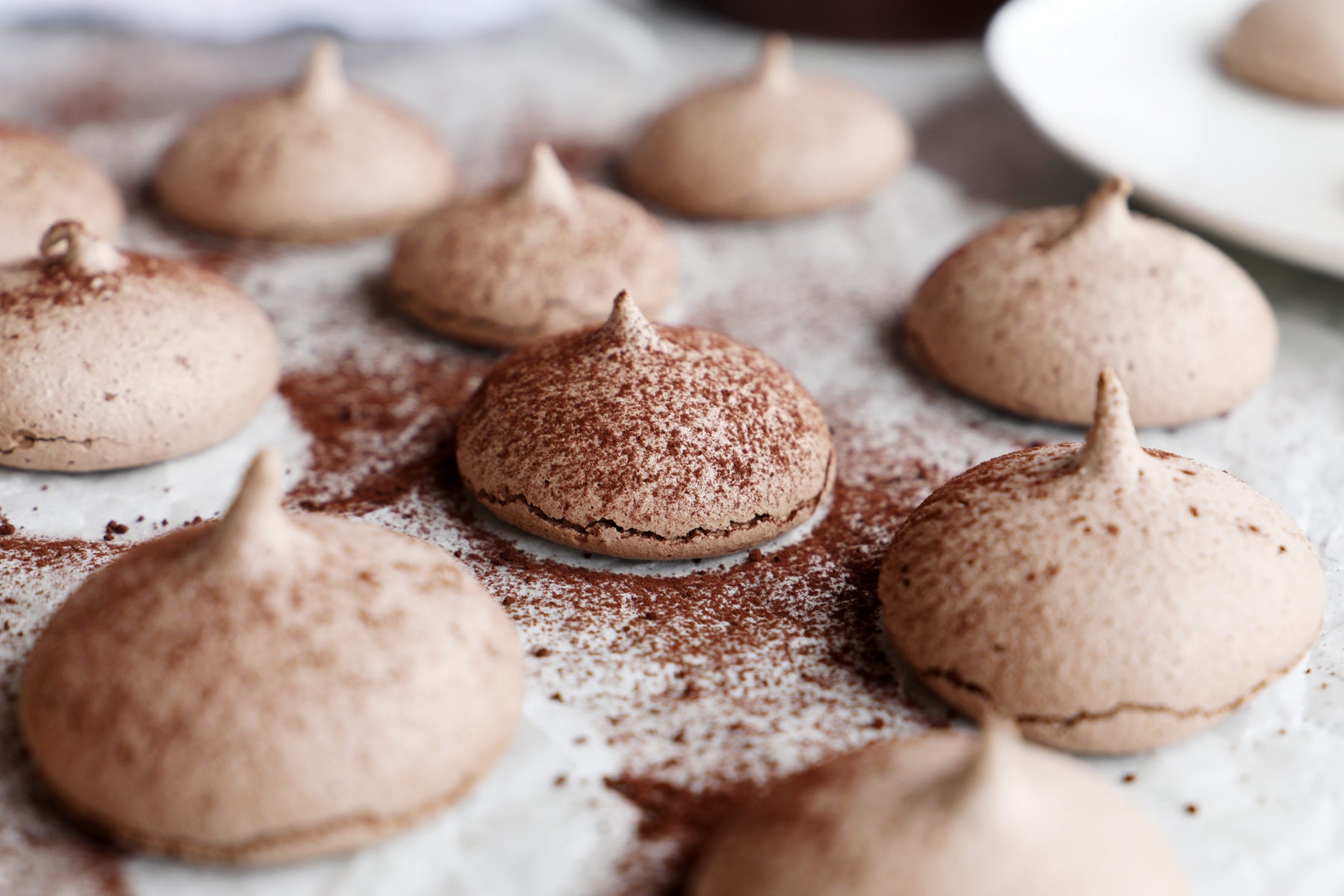 Hot Chocolate Meringue Kisses
Light, airy and sweet as can be these Hot Chocolate Meringue Kisses are easy to whip up with simple ingredients and minimal prep.  Try using our tasty Organic Milk Hot Chocolate mix for an incredibly rich flavour! 
Approx. 3 Dozen

4 large egg whites
1 ¼ cup granulated sugar
½ cup Preserve Company Organic Milk Hot Chocolate mix
1 tsp vanilla
Cocoa powder (optional)

- Preheat oven to 225°.
- In the bowl of a stand mixer whisk your egg whites until foamy. Add in your sugar gradually, one tablespoon at a time until all your sugar is mixed in, and the egg whites reach stiff peaks. It will become glossy as the sugar is mixed in as well.
- Stir in the vanilla.
- Fold your Hot Chocolate into your egg whites. Be gentle as you do not want to deflate your meringue too much.
- Once Hot Chocolate is completely mixed in, spoon into a piping bag fitted with a round tip. (You could also use a star tip to give it a different look) Pipe little "kisses" onto a parchment paper lined baking sheet.
- Bake meringues for 1 hour, then open the oven door slightly, and keep meringues in the oven for another 30 minutes. Cool meringues on baking sheet.
- Dust with cocoa powder if desired.